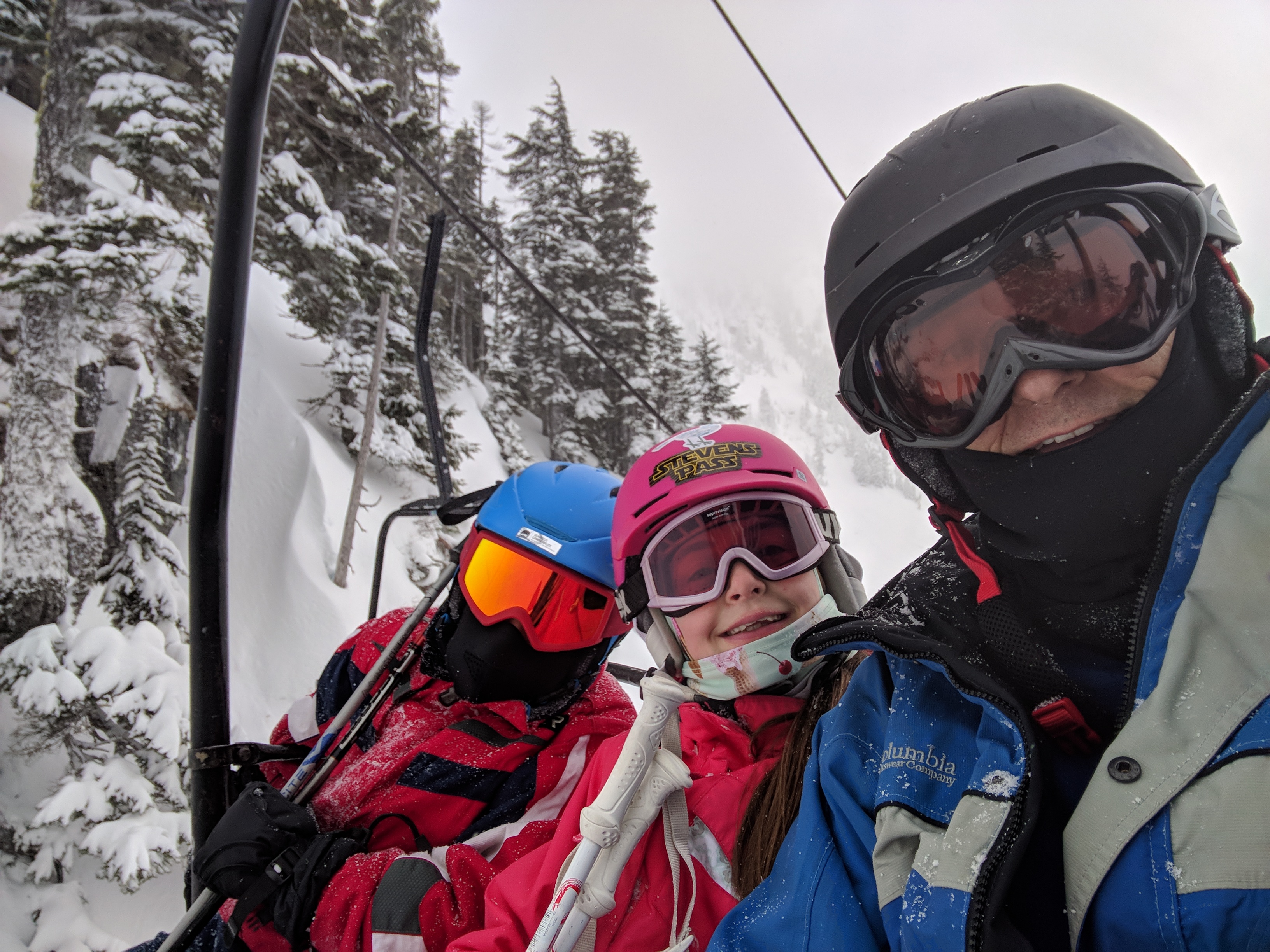 Those who know me know I love to ski. I get a seasons pass at Steven's Pass each year. My kids, Robyn and Skyler are in grade 5 this year, and I have been waiting 10 years for this year! Carter Subaru and Steven's Pass partner to offer a free season pass to any 5th grader in Washington State. Just apply and get a pass, it is that simple!
We have been enjoying a great season so far, although it is typically tough to get my son out of bed and up to the parking area before they run out of space. He is not much of a morning person, and sometimes doesn't take care of everything that needs to be taken care of before we leave.
One morning recently we stayed at a cabin about 15 minutes away from the hill. We left the cabin and after only a mile my son announced he had to poop. (Fifth graders don't shy away from toilet talk, so I am writing this in the same way.)
Here we were not even 5 minutes out of the cabin and he had to go so urgently that it necessitated pulling over to the side of the road. He took care of business right beside the car. I searched the car and could only find 3 tissues for him. He made good use of them. I used a dog poop bag to clean it up. We were on the way again.
In the parking lot we started getting our gear on but now Skyler realized he doesn't have his ski gloves or neck warmer. He gets angry and like a typical ten year old blames everyone. He yelled at me and said that I should have brought them. He says he used his checklist this morning. They are not here. Don't try to use facts on a 10 year old, they don't work.
I gave him my extra pair of gloves. He complains they are way too big, which they are, but he shows no appreciation to me or a mindset towards trying to solve the problem. It is still all my fault. I hope that we might find a pair of gloves in the lost and found he can use, but I just want to get to the lift and start skiing!
Halfway from the parking lot, Skyler realizes he forgot his googles. I hand him the car key and tell him to run back and then catch up to us. He gets the googles and we continue. We are heading for ski school. Robyn is upset and crying because she doesn't want to go to ski school. She just wants to ski and refuses to go inside. Leaving her outside, I go in with Skyler and we find a pair of gloves that the school was willing to lend. I hand over my neck warmer to stop the complaining, rather that I be cold than listen to is anymore! Finally both kids are deposited into the school hut and I run without looking back! Off to the lodge to sit down with a coffee and try to recoup a little bit of lost sanity.
It wasn't until I got nice and comfortable with a hot coffee that I realized Skyler still had the car key. I rush back to the school and luckily they haven't left yet. However no key and Skyler has no idea what happened to it. "Maybe it's outside somewhere," and he added "I don't have my ski pass anymore." Robyn is still crying that she doesn't want to go to ski school.
At this point I am wondering how much further downward this day can go when one of the staff overhears me talking about the key. Someone turned in a key found outside on the ground. She retrieved it and to my amazement it was mine! She also made him a day ski pass to replace his missing one. It was time to make my exit again very quickly…
Wow, all this and it was only 9:30am in the morning. No wonder a day at work doesn't ever seem stressful!