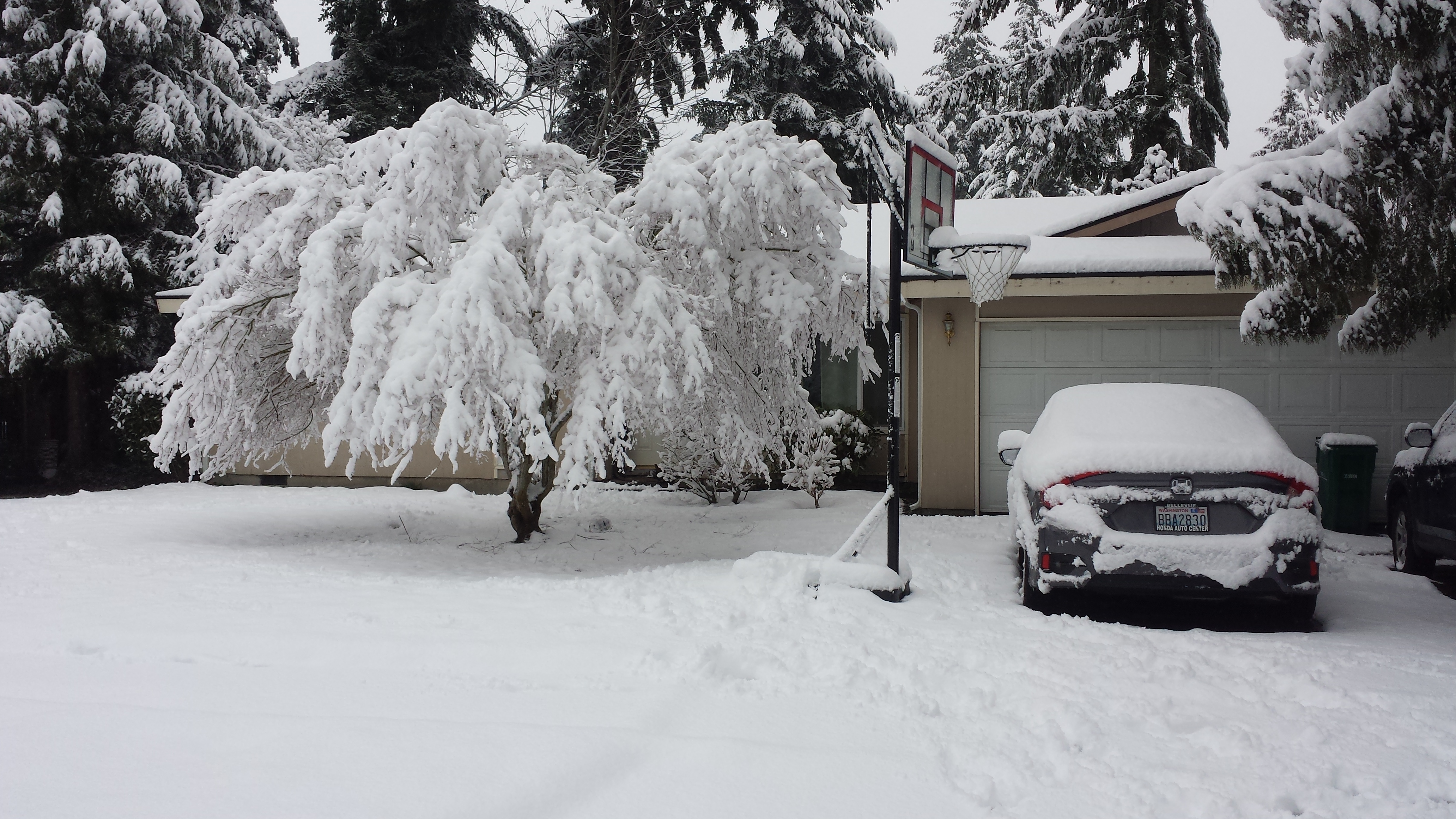 Buying a home in Redmond has continued to get harder in recent years with the lack of inventory and abundance of buyers willing to pay what it takes to get into a Redmond home. The home supply in Redmond follows the trend of the typical annual cycle gradually building up inventory from Jan through the spring with the number of homes peaking around the mid-point of the year. In 2015 and 2016 the number peaked in July, however last year 2016 there were fewer homes than ever and Sellers were not so quick to bring them on the market. The number of homes listed didn't peak until September.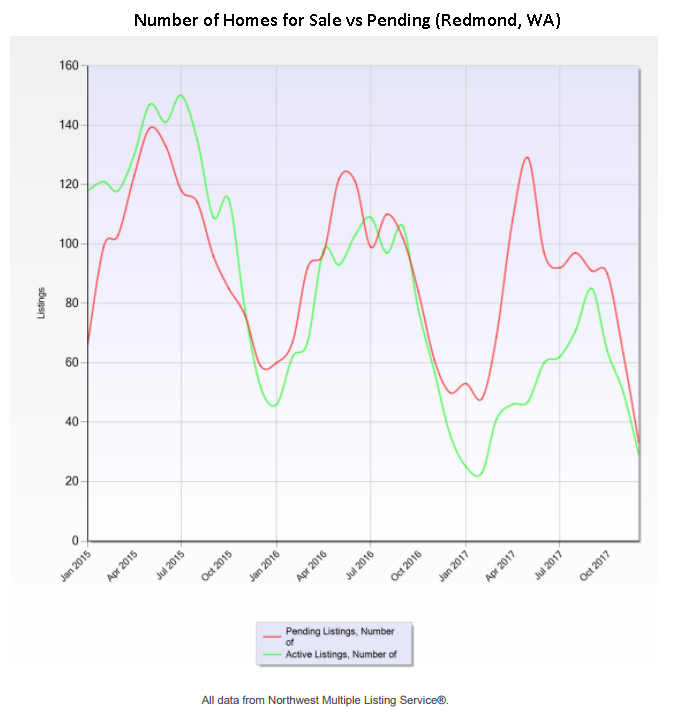 The Pending Sales (red line) demonstrates that Buyers come into the market following the supply each year. Note that in 2017 the number of pending sales increased and peaked much earlier than the supply leading to a spike in prices. This quick rise in prices spurred on Sellers to list their homes and increased the supply late in the year. However it seems that Buyer's got a little frustrated with the steep increase and slowed the buying which then moderated prices slightly.
Notice that the max number of active listings (green) has decreased each year however the number selling (red) has far outpaced that number. When demand outpaces supply, then prices rise, which is exactly what the chart of median price in Redmond demonstrates.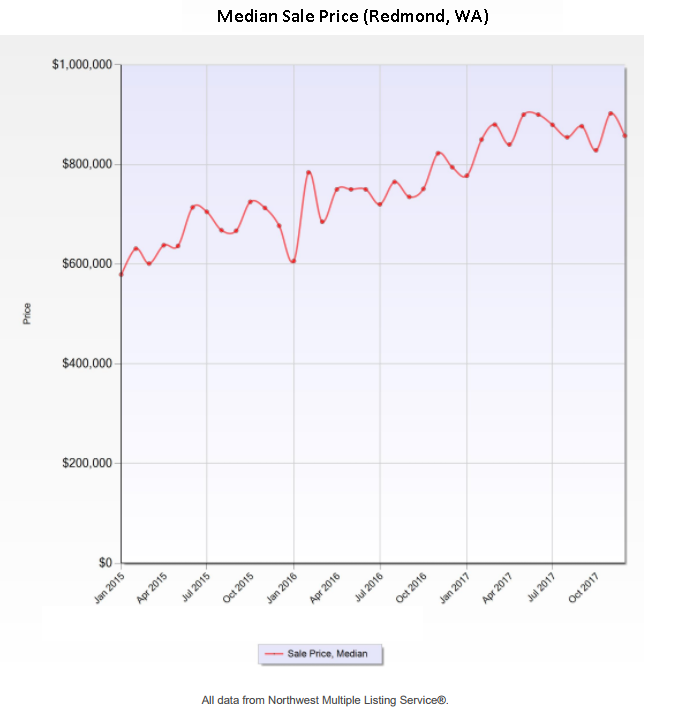 In 2018 there is nothing to indicate this supply/demand dynamic will change significantly, so expect to see a continuation of price appreciation and a supply shortage that has been a bane to Buyers and a boon to Sellers.
Our local market is being driven by three main factors:
Local tech companies continue to bring in high paid talent and who are willing and able to buy homes here.
The Interest in the Seattle housing market by Chinese buyers
Homeowners that may be willing to sell don't want to be faced with the flip side of buying a home in the same market. Those that do sell typically have a good reason for it. i.e. Job change, divorce, retirement, cashing in on investment property, etc. Many homeowners that are looking to upgrade however are choosing to stay in their home and renovate instead.
Any one of these factors changing could have a significant effect on Redmond home values however there is nothing on the horizon to indicate something happening.
If you are thinking of selling this year, timing can be important. Homeowners will typically wait until April-May to list, trying to capitalize on the end of school year. However it can often make sense to list earlier in the year taking advantage of the rising demand and still limited supply to get the most buyers interested in your home. Buyers are also somewhat fresh to the market at this point and eager to bid the home up, vs later in the season when they are becoming fatigued and frustrated.
Craig Avis is a Redmond based Real Estate Broker and Realtor that specializes in working with both Buyers and Sellers in their residential real estate transactions in Redmond, Eastside and greater Seattle area.
Call me at 206-414-9011 for a free consultation to plan the sale of your home to get the best possible price and outcome in 2018.