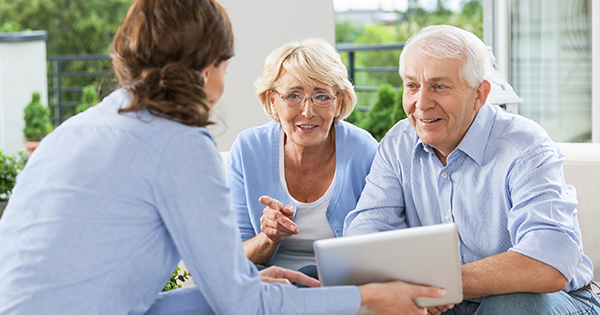 If you are thinking about selling your house you may find that just your thought energy is detected by real estate agents, who somehow know and begin to contact you. When you begin the process to interview agents there are some crucially important things to consider.
You need someone you trust enough to:
Set the market value on possibly the largest asset your family owns (your home)
Set the time schedule for the successful liquidation of that asset
Set the fee for the services required to liquidate that asset
The agent needs to have the skills and integrity to give you the truth about your home value, no matter how difficult it may be to accept. The agent should be sympathetic to your desire to get a higher price for the home, but realistic, and honest about what is the true market value is, and not allow you to hurt yourself by pricing it too high. The agent that allows you set your home too high is either making a mistake or is intentionally allowing this to happen so they get the listing. They know they will have to "beat you down" on price later when it doesn't sell. The fact is that pricing it too high does hurt you the Seller, and it causes the home to sit on the market and become stale. When you do finally get a buyer to show interest, they smell the blood and know they can make a low offer, and you end up selling for less than if you had priced it fairly in the beginning.
An good agent should always put you and your families best interests first and foremost in order to garner that degree of trust. Make sure this is the case.
Be careful if the agent you are interviewing begins the interview by:
Bragging about their success
Bragging about their company's success
An agent's success and the success of their company can be important considerations when deciding on the right real estate professional to represent you in the sale of the house. However, you first need to know they care about what you need and what you expect from the sale. If the agent is not interested in first establishing your needs, how successful they may seem is much less important.
Look for someone with the 'heart of a teacher' who comes in prepared well enough to explain the current real estate market and patient enough to take the time to show how it may impact the sale of your home. Not someone only interested in trying to sell you on how great they are.
You have many agents from which to choose. Pick someone who truly cares.
If we are ever to meet to discuss your home sale, you have my guarantee that I put you and your families interests ahead of anything else. You have my guarantee of complete honesty and transparency, and if I go to work for you then I will do everything it takes to get you the results you are looking for.
Call me anytime to discuss your options at 206-414-9011.